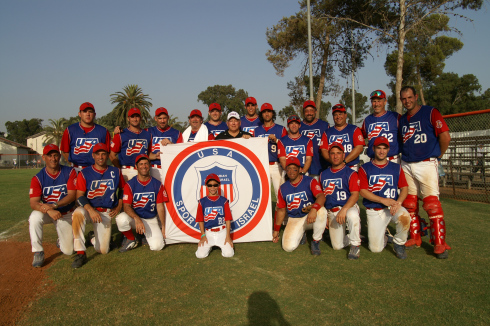 In 1985 the game of Men's fast pitch softball was introduced to the Maccabi Games in Israel. Also known as the Jewish Olympics the Maccabiah is the third largest sporting event on the planet.
The introduction of softball into the games put the gears into motion for our story of an athlete's personal growth to unfold.
This sweeping documentary tells the tale of Dave Blackburn's 48 year long love affair with a sporting activity.
The story highlights how important it is to, trust your intuition and follow your inspiration where ever it leads.
It also emphasizes, "Dreams can become reality, if you focus your energy and apply yourself to a specific goal ".
Our sports odyssey shares how, Dave Blackburn, every four years, becomes a man magically transformed from a, "Schlub–to–a–Celeb", by stepping up and pitching for, "Team USA", during the Maccabiah game competitions.
Like many invisible Jewish athletes, Blackburn is an unknown, unheralded sports hero, Dave pitched for, "Team USA" in the Maccabiah Games for a quarter of a century.
He represented, "Team USA", longer than any other athlete in the history of the Maccabiah Games.
Dave won 4 gold medals, one silver and one bronze during his extended reign in the competition.
Dave is the only American ever inducted into the Israeli sports hall of fame. He is also in the ISC hall of fame.
As a child, Dave witnessed the outrageous antics of Eddie Feigner's, 4 man fast pitch team,  "The King and His Court", when his father's team played, The King's Court.
At five years old, Dave was impressed by the crowd of 5000 people that showed up for that game. Dave was inspired by Feigner and his unusual style to follows a path that lead him to a life long romance with fast pitch softball. Eddie Feigner is apiece of the story within our bigger story.

Through the Maccabi's, Israel Connect, program, Dave discovers his place in the world, and what his family heritage and deep roots mean to society and past Jewish history.
In 2010 Dave was a passenger in a car on it's way to a game when there was a horrendous head on collision. Even though no one was intoxicated, Dave broke 25 bones and was in a coma for two  months. When he woke up he had a part of his leg amputated along with many other injuries.
He was sadly confined to a wheelchair and would never be able to pitch softball again. He had to overcome great adversity to get back into life and carry on.
All Dave said was, " I'm alive and that is the only thing that matters".
There are many aspects to this documentary. Dave Blackburn, the other team players, Eddie Feigner, and the Hermit of Herzliya-Nissim Kachalon and his unique, hand built, cave house, Team USA's hideaway during off time from the games in Israel.
During the making of this documentary, Dave was unfortunatly found in his Santa Monica apartment deceased from natural causes or as natural as can be expected after all he went through after the accident.
This documentary is Dave's last project and legacy, he was following his inspiration and dreams through to the end.
We finished what we started with our friend.
Thank you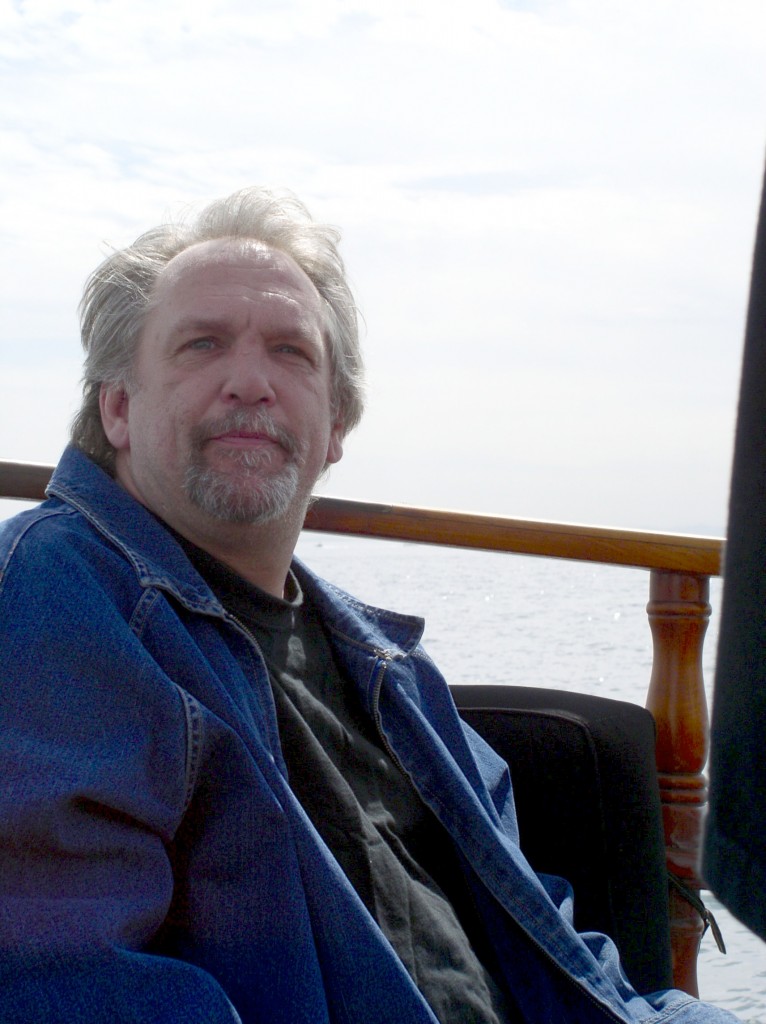 Curt LaFurney Co-Director/Editor rip 1958/2019
Brian Hanish Producer/Cinematographer
Paradox Studio and Productions