"The Maccabiah spirit burns deeply in my heart,"
Big Dave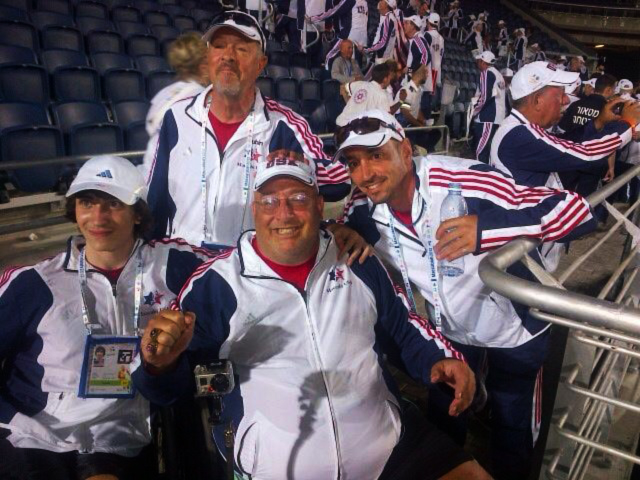 Dave at the opening ceremony for the 19th Maccabiah Games 2013 in Israel

Links to articles on Dave Blackburn
Documentary chronicles Santa Monica sports icon
https://www.smdp.com/documentary-examines-santa-monica-sports-icon/151093
---

The tribute featured a number of speakers, honoring Dave Blackburn
for his contributions to the game, including his work as a pioneer
of live audio and video streaming broadcasts of
men's fastpitch games…..   Read more:
---
Fast Pitch
INTERNATIONAL SOFTBALL CONGRESS story on Dave
Born into a fastpitch family, Dave's father Ernie Blackburn was a well
known pitcher in the Midwest during the 60's and 70's, and is a member
of the Indiana ASA Hall of Fame. Dave started pitching at the age of
16, and hasn't stopped…..    Read more:
---
Dave Blackburn is a six-time World Maccabiah Games medalist
as a member of the Maccabi USA Fast-Pitch Softball Team.
He pitched his USA teams to gold medals in……  Read more:
---
Mens-Fastpitch Softball A Maccabi Miracle:
David Blackburn is known as a friend to everyone who meets him,
and to the people he meets in the softball community,
he is family.  Everyone who meets him, loves him.
David first became involved with Maccabi USA as a member
of the inaugural Open Men's Fastpitch Softball Team
at the 12th Maccabiah over 25 years ago in 1985.
He has played or coached at every Maccabiah since then…..  Read more:
---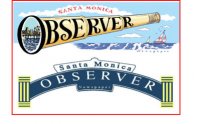 Dave was the pitcher on the United States World Maccabiah Games
Fast-Pitch team 6 times and was the winning pitcher on four championship teams.
No athlete in any sport had competed as often in the event
known as the Jewish Olympics held every four years in Israel.
Fastpitch West……  read more
---
A Mound of Trouble for U.S. Opponents : Fast-pitch softball:
Dave Blackburn has been the force behind gold-medal-winning teams
at the World Maccabiah Games in Israel.
The first time Dave Blackburn played softball in Israel,
he had a difficult time adjusting to armed soldiers that
surrounded the field during the game.…..    Read more:
---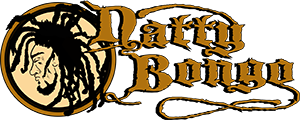 A Legacy that will live on every August
Blackburn Pitcher Hall of Famer Pioneer……   Read more:
---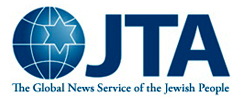 RAMAT GAN, Israel (JTA) Nearly killed in 2010 accident triumphant
Dave Blackburn returns to maccabiah…..   Read more:


NEVE ILAN, Israel (JTA) Maccabiah bar mitzvah ceremony proves
games are about more than sports – – Dave Blackburn, a standout
softball pitcher who has competed in six Maccabiah Games, recited
the Birkat Hagomel traditionally recited by those who have escaped harm……    Read more:
---
Exec. Dir. of Baseball in Israel Nate Fish – Declaring
Dave Blackburn "The King of Jewish Softball"…..    Read more:
---
The Times of Israel article about Dave Blackburn
"A Hall of Fame Pitcher Returns After a 54 Day Shutout" …..    Read more:
---

"SoCal Athletes Find Fulfillment at Maccabiah Games"
When Dave Blackburn, a six-time starting softball pitcher for
the Maccabi USA team, got into a severe car accident in 2010, he had one central fear.
"I'll never be able to play softball again," Blackburn recalled thinking.
"I won't be able to make it to the 19th [Maccabiah] Games."…..   Read more:
---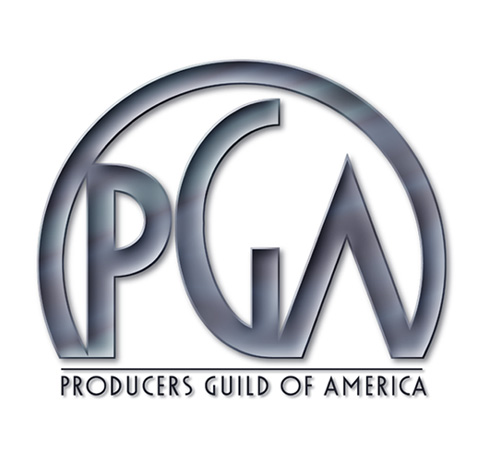 Producers Guild PGA West news letter:
DAVE WHAT LED YOU TO JOIN THE PGA? I hadn't heard of the PGA,
but my role as Executive Producer of fastpitch remote broadcasting
efforts got me the credits to join in 2005, under the urgings of my
PGA sponsor Julie Klein. I went to screenings and workshops and stayed connected….   Read more:
---


(JLTV) Jewish Live Television: Video Interview with Dave
(JLTV) Opening Ceremonies Video: Dave interviewed at the One Hour an one minute mark.
---